So I'm bored at work. Figured I start a thread for my XJ. This is what I traded in for her...
An 06 Golden Eagle. Loved that jeep, but had a kid on the way so I opted for a station wagon.
How she started life with me in Jan of 08. 01 auto with 40K on the clock. Bone stock...
[IMG]
[/IMG]
First thing was an RE 4.5SF with an AA SYE and Tom Woods Shaft. And the 33s from my TJ.
[IMG]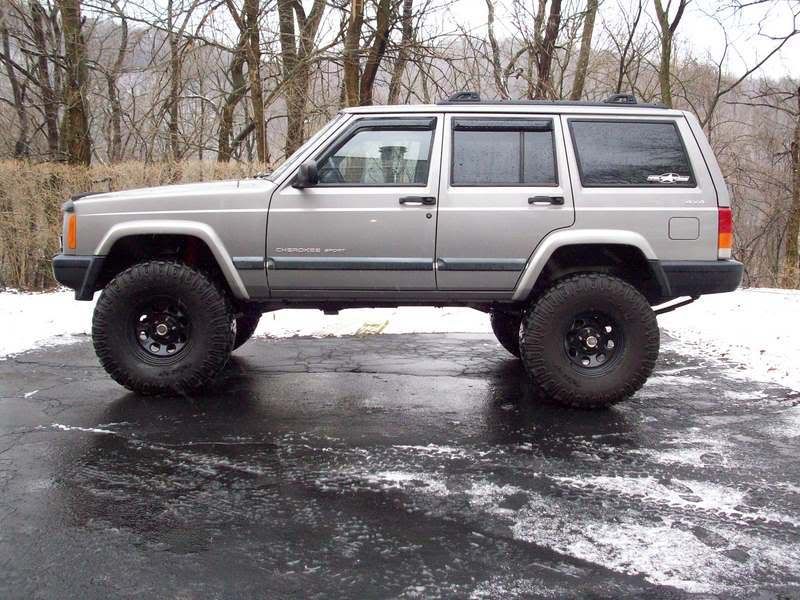 [/IMG]
The 33s rubbed a good bit so I put the 'wackers on...
[IMG]
[/IMG]